Delts Serve Community During COVID-19 Pandemic
Though the fall 2020 semester at Morehead State University in Morehead, Ky. was different due to the COVID-19 pandemic, the members of Zeta Zeta Chapter still found a way to give back.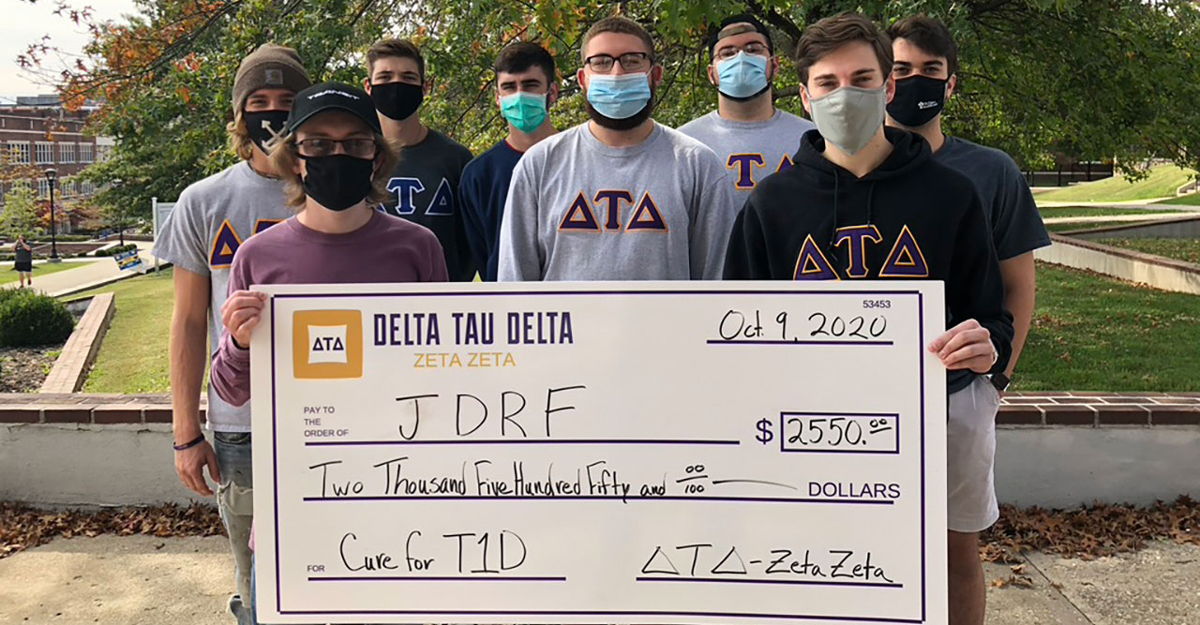 The chapter encouraged every member to raise $25 in donations for JDRF throughout September and October. Brothers ask friends and family for a few dollars and attempt to raise at least $25. As an incentive, the chapter purchased some small raffle prizes for brothers who raise at least $25. This year the prizes included masks and Delt Flags. The chapter also purchased a Yeti Cooler to raffle among brothers who raised $50 or more. Every $50 raised earns another entry into the raffle. At the conclusion of their philanthropy focus, the chapter had raised $2,550.
"The brothers of Delta Tau Delta see the need to constantly give back, even in a pandemic," said Connor Tilford (2021) who is a senior business management major the chapter's director of communications. "Our annual efforts to give back to our philanthropy cannot be stopped by a pandemic."
Photo: Members of the Zeta Zeta Chapter of Delta Tau Delta at MSU used its annual philanthropy event to raise money for the Juvenile Diabetes Research Foundation.
Photo courtesy of Morehead State University