Delts in the Baseball Hall of Fame
Branch Rickey (Ohio Wesleyan University, 1904) and George Sisler (University of Michigan, 1915) are both native Ohioans and Delts famous for their baseball careers. Coincidentally, their baseball lives were much entwined.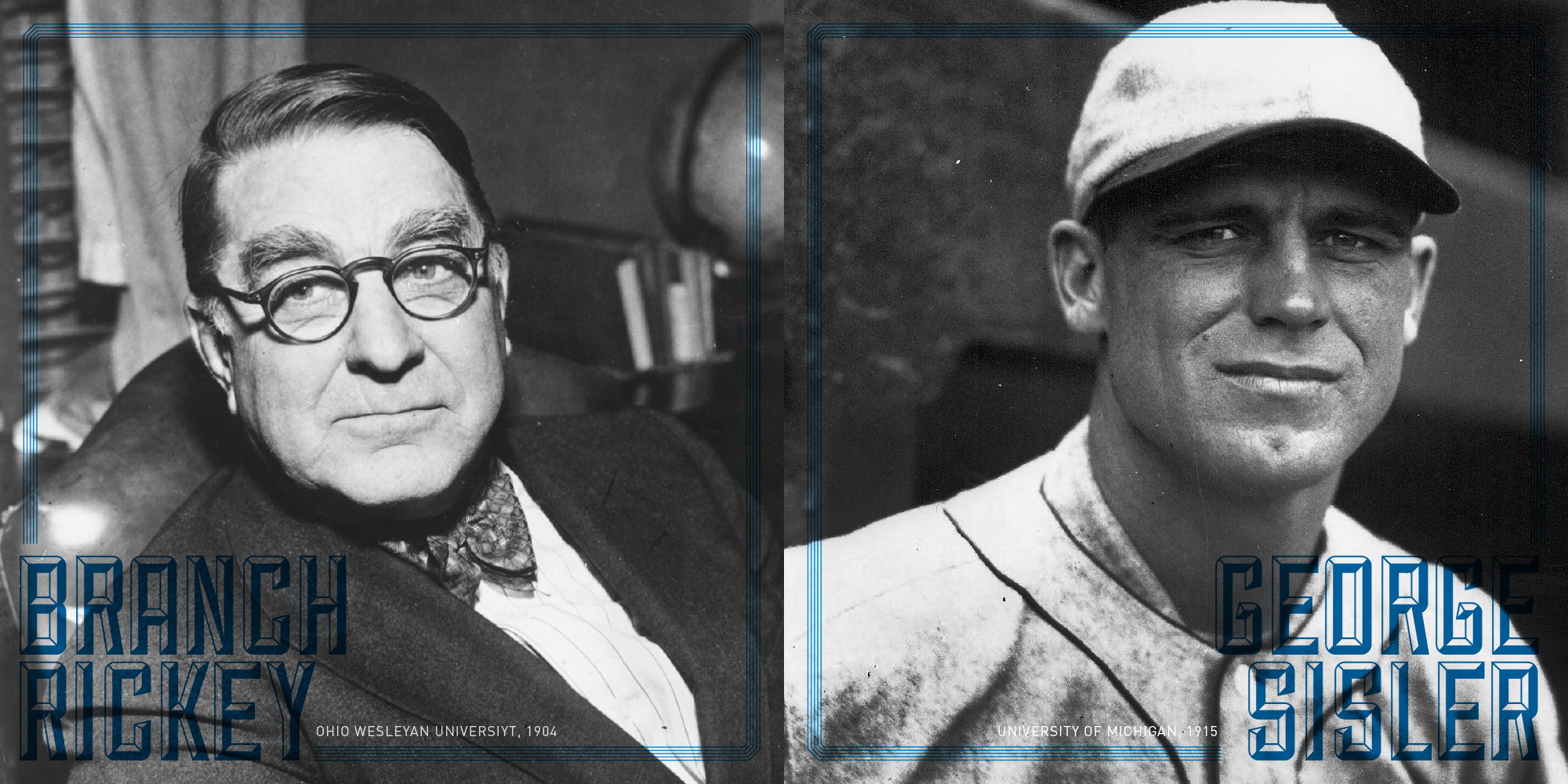 Rickey coached four seasons of college baseball at Michigan while attending law school. His coaching record was 68-32-4. In addition to his baseball fame, Rickey was a high profile and beloved Delt throughout his life. He served one term on the Arch Chapter (second vice president, 1937-39) and he is a member of the Distinguished Service Chapter.
Sisler played for Rickey at Michigan and starred for the Wolverines while earning a degree in mechanical engineering. The fact he was a college graduate made him an anomaly for his time in Major League Baseball (MLB).
Sisler's 1922 season is considered by many historians to be among the best individual all-around single-season performances in baseball history. During this season he batted .420, hit safely in a then-record 41 consecutive games, led the American League in hits (246), stolen bases (51) and triples (18).
From 1920 until 2004, Sisler held the MLB record for most hits in a single season; it was broken by Seattle Mariners' outfielder Ichiro Suzuki.
Over a period of 30 years Rickey served as general manager of the St. Louis Cardinals, Brooklyn Dodgers and Pittsburgh Pirates . During this time, Sisler, whose playing career had ended, worked with Rickey as a scout.
Sisler was part of the front office team that scouted black players after WWII as Rickey worked to break the color barrier in MLB. He did that with Jackie Robinson in 1947 with the Dodgers. Robinson's first game MLB game was 70 years ago this month: April 15, 1947, in Ebbets Field, Brooklyn. Robinson's arrival, followed by other black players with the Dodgers among other talent, saw the franchise turn into a powerhouse that would dominate the National League from the late '40s through the '50s and into the '60s.
Sisler, who died in 1973, was elected to the Baseball Hall of Fame in 1939 in its fourth induction class. Rickey died in 1965. He was elected and inducted posthumously in 1967.