People like dogs. That's what members of the Gamma Rho Chapter at the University of Oregon determined when they decided to hold a dog-themed fundraiser in support of JDRF during National Diabetes Awareness Month last November.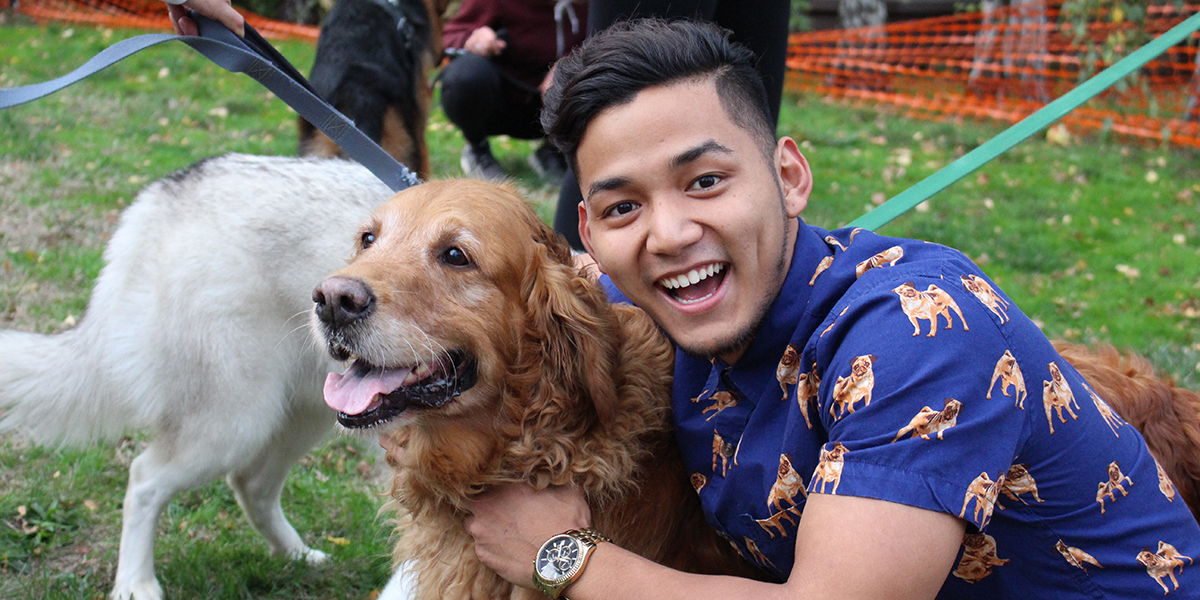 The chapter sold tickets, served hot dogs and held a hot dog eating contest, but what set the event apart was the presence of dogs. Guests who brought a dog earned free admission and with so many students living away from home and away from their own dog, the chance to visit dogs proved to be popular. Those willing to pay an extra dollar, got to take a picture with a Delta Tau Delta member dressed in a hot dog costume. In total, the chapter raised $4,275 for JDRF.
Philanthropy Chair Alexander Pontrelli worked with WINCO grocers to purchase discounted food and supplies and ordered t-shirts which brothers sold on campus. The shirt company offered to donate a portion of proceeds to JDRF as well.
"Brothers spent time out on campus, raising awareness by tabling near our memorial union," said Pontrelli. "Many of the brothers reached out to friends and family. Reaching out to sororities and fraternities also was helpful since it helped us to raise awareness throughout Greek life."
In addition to a heavy presence on promoting the event on Facebook, they handed out JDRF stickers in person and shared information to spread awareness of JDRF's goal to turn type 1 into type none.
Community members, fraternity and sorority members and family members of brothers came, many of whom brought their dogs. "Some people even just walking by stopped to donate and see the dogs," said Pontrelli.
This is the second year of Delt Dogs for Gamma Rho Chapter and the event doubled in size. The chapter will continue to support JDRF in the spring semester as they raise money through the Summer Start-Up volleyball tournament and it plans to grow the Delt Dogs fundraiser next fall.