Delivery Dudes Focuses on Local Presence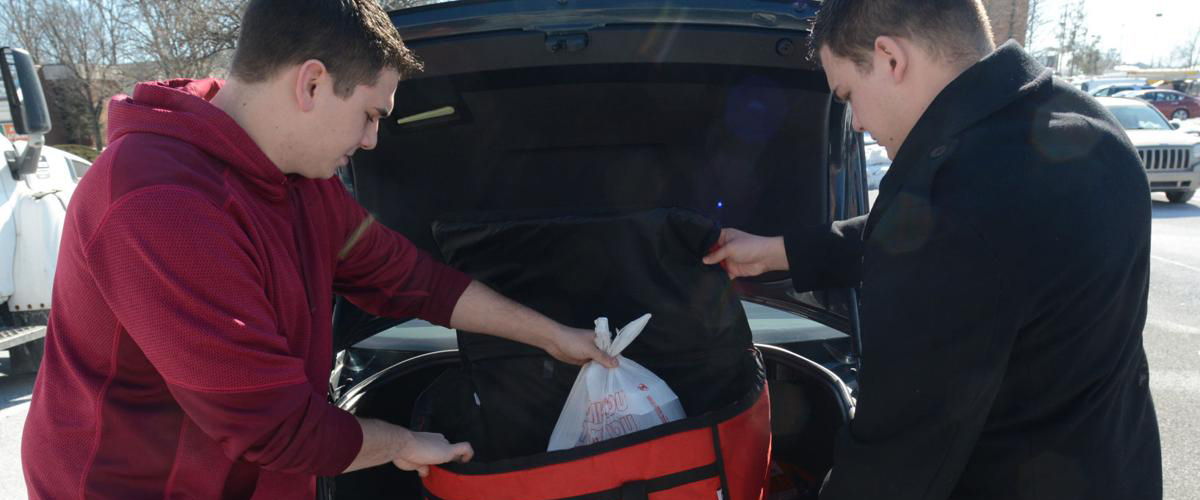 In the age of the smartphone, things are more convenient than ever. Limitless information in the palm of your hand, on-demand driving directions, and food! In the past five years, apps like Postmates, UberEats, and Grubhub have seen an increase in popularity. These apps connect individuals to food delivery from major chains like Chipotle, McDonalds and Subway. While these services offer great convenience, they have become increasingly corporate. In any city, in any state in America, residents are likely able to order a Chipotle burrito delivered right to their doorstep. What is the cost of this convenience? What about family-owned restaurants? Or the place on the corner that's been there for years? Zach Kern (Florida Atlantic University, 2013), and the Delivery Dudes, have an answer. They strive to bring a more community style option to the world of food delivery, without sacrificing convenience.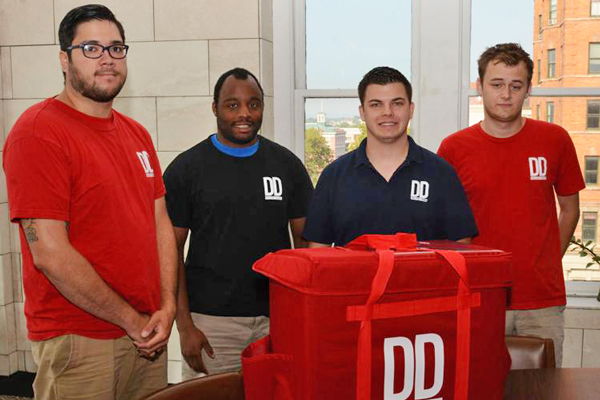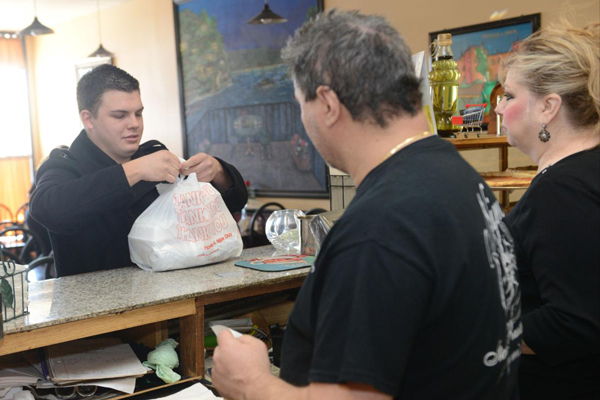 Kern was introduced to the food delivery world as an undergraduate at Florida Atlantic University. During the spring semester of his first year, Kern joined the Iota Nu Chapter. "A lot of brothers were involved with Delivery Dudes in the early stages," Kern said. "Around 10 were involved in management positions."
The seed of an idea was planted for Kern and following his time at Florida Atlantic, he moved to Pennsylvania and started his own delivery service. Kern operated independently for a while, then entered a franchise deal with Delivery Dudes, and became a regional manager.
Delivery Dudes operates much like its competitors; what differentiates them is their local presence and commitment to values. "We maintain a human connection with our restaurant partners, drivers and customers; compared to a big chain where everything is dollars and cents. If there is a problem, they know they will be talking to someone local who knows their neighborhood, we know that our independent restaurants are the backbone of our business," Kern said. While it is difficult to compete with the corporate world, Delivery Dudes is seeing steady growth while maintaining its family touch and core values.
Growth in the entrepreneurial world certainly requires some business savvy. Alongside studying business in college, Kern served as treasurer of the Iota Nu Chapter. At the southern division conference in Atlanta, he learned how to ensure the chapter finances ran smoothly. Kern said that experience taught him the importance of keeping the books tight and that his accountant was really happy he kept well-organized records.
Utilizing the knowledge gained during his time in the Iota Nu Chapter Kern has found a great deal of personal success, along with Delivery Dudes. For Kern, his experience with Delta Tau Delta was the first time he gained practical experience managing money and managing people. He is excited to continue to expand and bring community-centric delivery service to more towns across the nation.