Dedicated to Improving Lives Through Medicine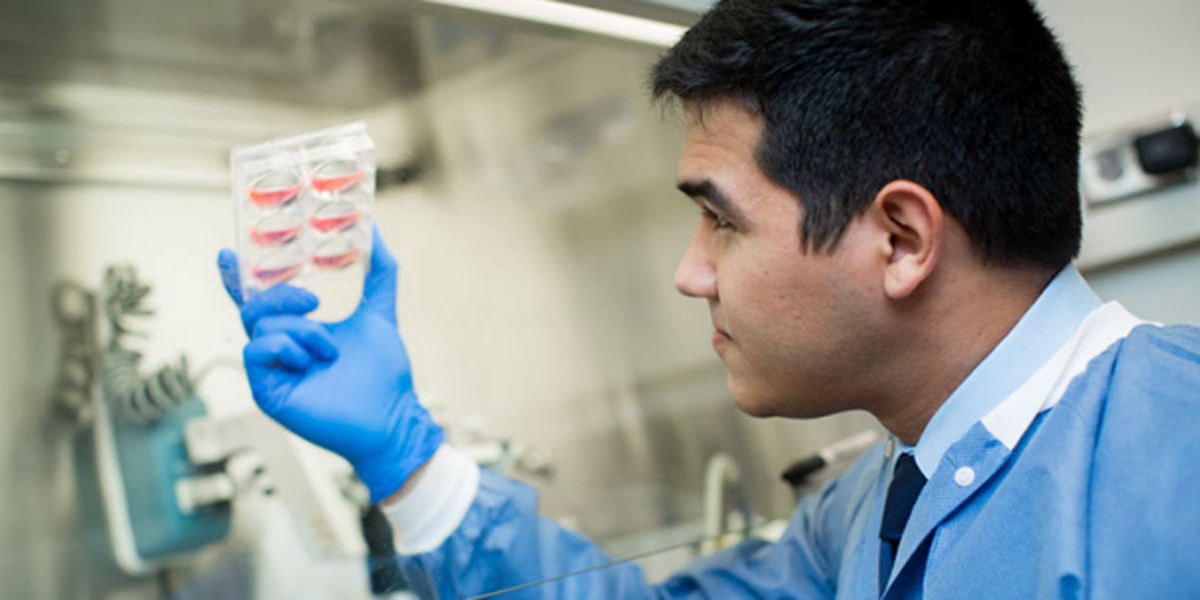 Sinibaldo R. Romero Arocha (North Dakota State University, 2014) was one of three students selected as a Post-Baccalaureate Research Education Program Fellow at the Mayo Clinic Graduate School of Biomedical Sciences in Rochester, Minn.
The Post-Baccalaureate Research Education Program is intended for students pursuing additional research training to become more competitive applicants for M.D./Ph.D. or Ph.D. programs. Arocha took several courses from the Mayo Clinic Graduate School of Biomedical Sciences in anatomy, regenerative medicine, regulatory sciences and one in entrepreneurship.
Arocha is in the Regenerative Sciences Training Program. "My main project centers around using stem cells to enhance cardiac function in patients who have had an acute myocardial infarction (a heart attack)," Arocha said. "These patients often go on to develop chronic heart failure. The idea is to optimize stem cells for cellular therapies that enhance cardiac function, halting the progress of heart failure."
Arocha has also been a co-author of 10 peer-reviewed publications (two as an undergraduate and eight during the past five years). He has received several travel awards to present his work at national conferences and a poster award during a national conference.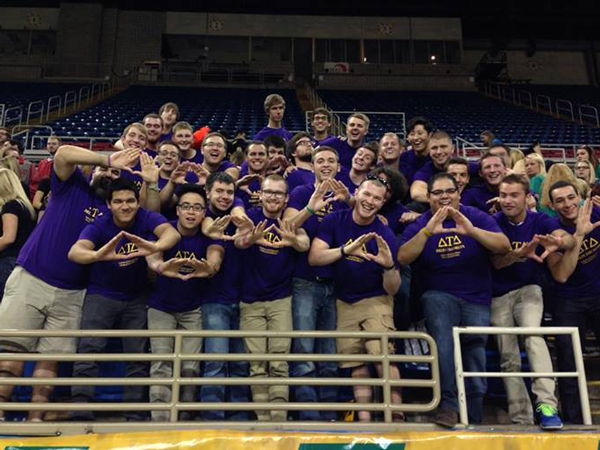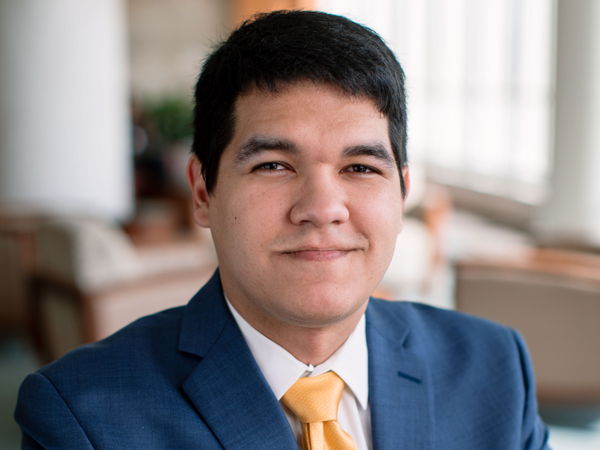 Arocha earned his bachelor of science with a double major in zoology and biotechnology and a double minor in chemistry and biochemistry from North Dakota State University.
"I have to thank all these successes in a big part to my brothers and the Fraternity for teaching me how to conduct myself in professional settings, how to make connections, how to be a leader and how to be an entrepreneur and philanthropist," Arocha said. "Additionally, as a first-generation college student and immigrant, Delta Tau Delta really made me feel at home."
"I was born and raised on an island in Venezuela called Margarita, in a city called La Asunción," Arocha said. "I came to the United States alone in 2009. My sister, later on, moved here to pursue her college education. She also attended North Dakota State University. My parents recently moved to North Carolina in Matthews."
As an undergraduate, Arocha was part of Iota Sigma Chapter's education committee and he was a Kershner Scholar for several semesters. He was the president and vice president of the Hispanic Organization of Latin Americans (HOLA). He was inducted into the Mortar Board senior honor society and the Bison Ambassadors honor society.
Since graduating from NDSU, Arocha has had the opportunity to see his Delt brothers whenever they are in Rochester, Minn.
After pursuing his M.D./Ph.D. training, Arocha hopes to match into a residency program that allows him to continue training both as a clinician and as a scientist in the Physician Scientist Training Programs.
"I am interested in continuing to work in stem cell biology and regenerative medicine," Arocha said. "These fields are trying to go beyond managing symptoms of disease—they are trying to cure diseases by directly addressing the molecular underpinnings of pathological processes."
Arocha wants to dedicate his career to curing diseases and helping those suffering from chronic conditions live better lives. "As a volunteer Spanish interpreter in local migrant clinics in Minnesota, I was shocked by the disease burden of patients with chronic conditions (macular degeneration, heart failure, diabetes)," Arocha said. "Many times, we were not able to do much for them besides making them more comfortable. I hope to dedicate my career at the bench and the bedside to change this."
Arocha will graduate in 2028 with his M.D. and Ph.D.