Connor Hollrah Appointed as leadership gifts officer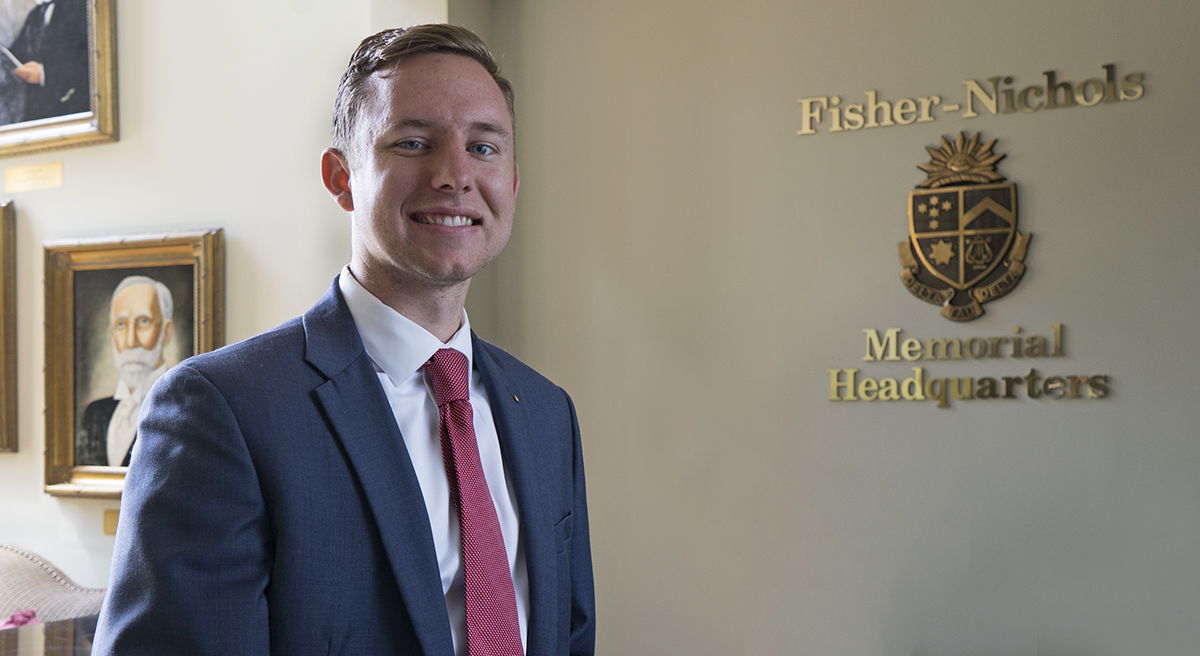 The Central Office is pleased to announce the appointment of Connor Hollrah as a leadership gifts officer. In his new role, Hollrah is responsible for identifying, cultivating, soliciting and stewarding a portfolio of current and potential donors with the goal of identifying and recruiting new members to the Order of the C---, the Foundation's leadership level giving society, to support the Annual Delt Fund. He began his new duties June 1, 2017 and reports to Director of Leadership Gifts Dylan F. Pyne. Hollrah will be based out of Kansas City, Missouri.
Prior to this role, Hollrah served as a chapter leadership consultant during the 2015-2017 academic years, traveling the Southern and Western Pacific Divisions, working with over 40 chapters and four expansion projects.
Hollrah was born and raised in Columbia, Mo. As an undergraduate in the Delta Omicron Chapter, Hollrah served as treasurer of his chapter. Hollrah also played soccer for four years at Westminster, was involved in student government and the Blue Blazers Investment Committee. A 2015 graduate of Westminster College, Hollrah earned two degrees in mathematics and business administration with a focus in finance.
In his free time, Hollrah enjoys the outdoors, whether it be running, hiking, playing soccer or enjoying time at the lake. He is also a fan of many sports.
ABOUT DELTA TAU DELTA EDUCATIONAL FOUNDATION:
Since its founding in 1981, the Delta Tau Delta Educational Foundation has granted over $20,000,000 to the Fraternity and its chapters for educational and leadership training, scholarships and shelter construction and improvements.
The Foundation's mission is to raise funds for educational and leadership programs of Delta Tau Delta Fraternity and its chapters so our members fulfill the Delt Creed and thereby have a positive impact on society.