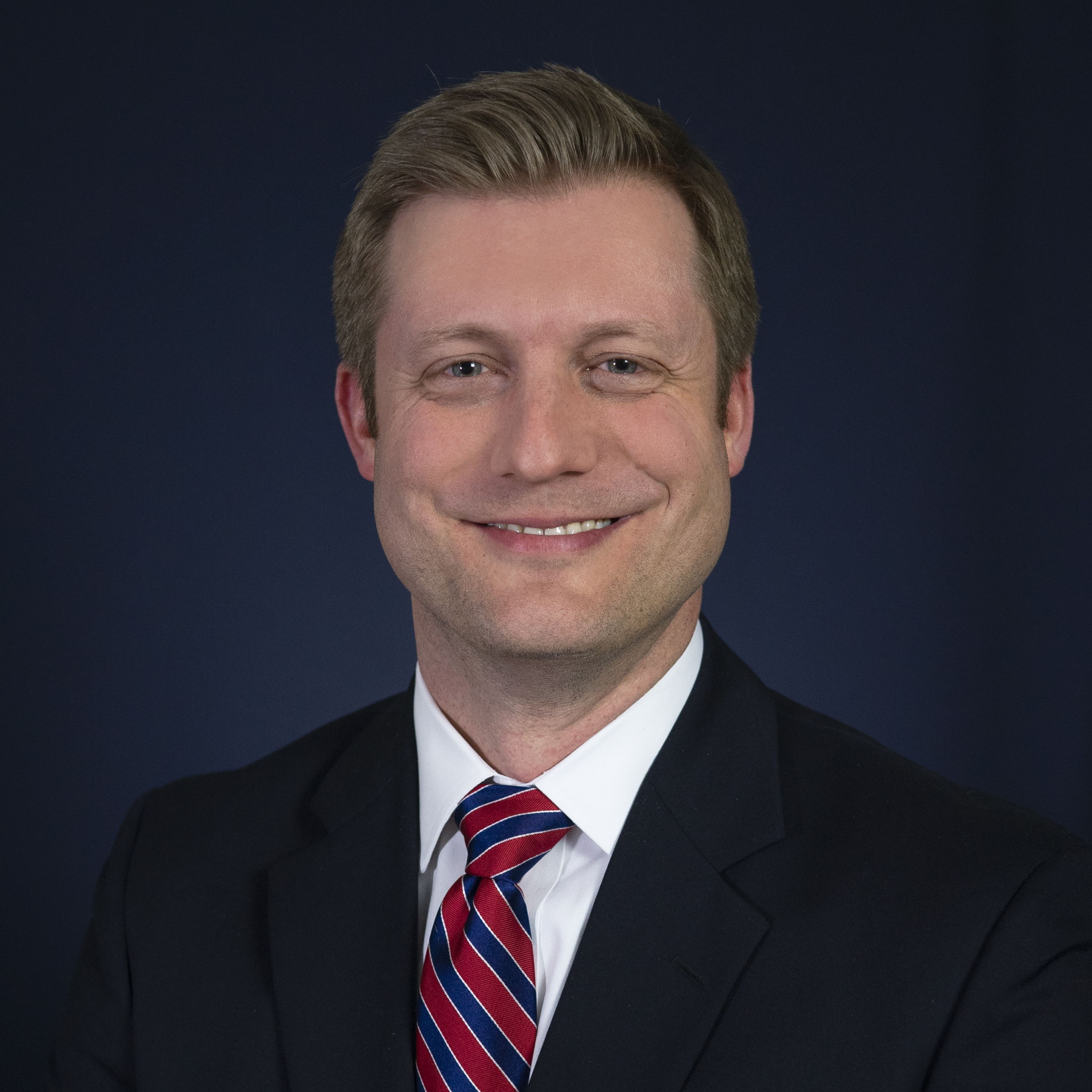 Chris Wisbrock
Western Plains Division President
Chris Wisbrock (University of Missouri, 1997) was elected Western Plains Division president in Kansas City, Missouri in 2019. Prior to serving as Western Plains president, he was a Western Plains Division vice president and Northern Division vice president. Over the last 20+ years, he also served in a variety of other volunteer roles including chapter advisor, assistant advisor, ASC chairman, Phonarch and house corporation president.

Wisbrock was initiated in 1994 at Gamma Kappa Chapter at the University of Missouri in Columbia, Missouri. As an undergraduate, he served as president and vice president of his chapter. He graduated from Mizzou with a degree in television and radio production.
Wisbrock worked for the Delta Tau Delta Central Office as a chapter consultant for two years after college having specific responsibility for colonies and colonization during his second year.
In the last two decades, he has worked for several healthcare software companies but currently serves as the vice president of services for the Americas region for Barco, a Belgian technology company specializing in visualization technology across multiple industries. Wisbrock is a native of the St. Louis metro area and currently resides in the suburb of Chesterfield with his wife Julie (University of Kansas 1999, Alpha Chi Omega) and two daughters. In his spare time, Wisbrock is an avid vinyl collector and enjoys hiking and camping.
Get in Touch
Chapter: Gamma Kappa
College: University of Missouri
Class of 1997
Western Plains Division President Responsibilities
Serve as a member of the Committee on Chapters, keep informed of the condition of the chapters in his respective division and render a written report on the division at each Arch Chapter meeting; appoint chapter advisors.