Build Excellent Chapters by Building Better Men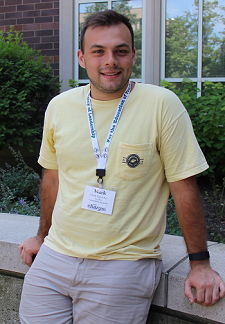 How does Mark Lipnickey (Vanderbilt University, 2016) believe a chapter can achieve excellence? By building better men. How can we build better men? By sending them to The Charge.
"It's been about improving ourselves as individuals instead of just our chapters back home," said Lipnickey while on day four of The Charge. "But naturally our chapters will be improved if we come back smarter, better men."
The Charge is the Fraternity's capstone leadership experience for upperclassmen wishing to translate the skills and values garnered through the Fraternity into all facets of their lives. The Charge is also where our members delve into identifying their strengths and weaknesses and using the fraternal values to capitalize on those strengths and overcome those weaknesses. It is this process of self-improvement and self-growth generated by self-reflection that Lipnickey will utilize in the time he has left in his own chapter at Vanderbilt.
"At The Charge we've been able to understand our strengths and our weaknesses and how we can overcome these weaknesses and grow these strengths in a way I don't think you can do on your own or by reading a book," said Lipnickey.
A personal journey.
Lipnickey was a founding father of the Vanderbilt Colony, now Lambda Chapter, but was hesitant to join a fraternity at first. One discussion from the expansion team in the fall of 2012 changed his mind. The men of Delta Tau Delta wanted to break the mold of Greek life at Vanderbilt and leave a legacy of worth, a legacy of excellence.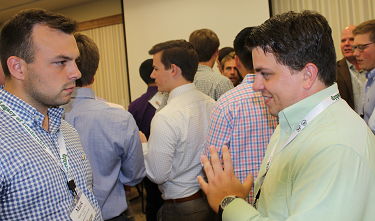 "They told this story and built this image of an organization that could do good and could not only help me make a positive impact on the men I was sharing the organization with, but also help me grow," explained Lipnickey about the turning point for him on joining the Greek community. "Since then I've been off to the races and haven't looked back once."
Fast forward a little more than one year after the Lambda Chapter chartered at Vanderbilt, and Lipnickey applies for The Charge and sets off for the Windy City. It is here where he took a personal journey with brothers from across the country to discover his strengths and find the courage to uncover his weaknesses, a task Lipnickey says, "takes a lot of courage and is something I'm not that great at."
Lipnickey drew strength from his fellow Charge participants, who spoke candidly one night about their greatest fears and struggles and how they planned to overcome them.
"It's amazing to see a group of men do that," said Lipnickey. "To see people reaching in to themselves and trying to really understand what's holding them back and what's preventing them from being the truest version of themselves, being able to come out and share that, it's really amazing."
The next steps.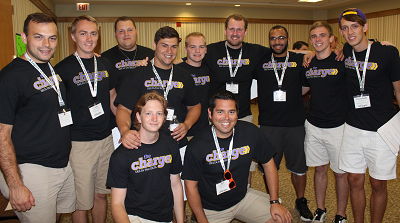 What does Lambda Chapter struggle with the most? According to Lipnickey, it's melding the values of the organization with the chapter programming. He explains, "the men themselves are great, the biggest challenge is bringing those values we hold and share to bear in our programming."
"How do you show that we really have a passion for integrity and truth? How do you bring that to your programming?" Lipnickey muses.
Bridging the gap between each individual's personal strengths and the values of the Fraternity is a goal Lipnickey has set for his time left at Vanderbilt. And in making that valuable connection, he believes the chapter programming will begin to more accurately reflect the fundamental values of Delta Tau Delta.
"The one thing I can bring back from this experience is understanding strengths and values and how they connect," said Lipnickey. "We do a really great job of educating our new members and our members about the values of the Fraternity, about truth, courage, faith and power, as well as the values reflected in our Ritual, but I think we need to do a better job of connecting the values with our personal strengths."
Lipnickey left The Charge with critical self-realizations to help him improve as a member of the organization, and more importantly, as a man. And by becoming a better, truer version of himself, he is able to pinpoint methods to create a better, more excellent chapter at Vanderbilt.