Brothers Support Brothers in Hard Times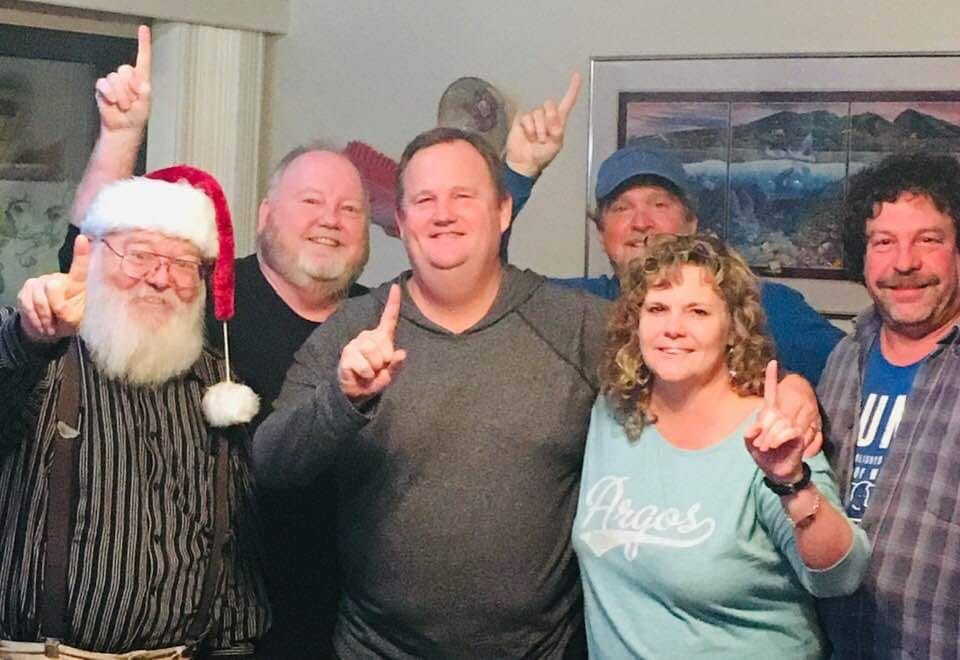 The lifelong bond Scott Schlather (University of West Florida, 1986) and his fellow Zeta Iota Chapter alumni made on the Pensacola campus crossed generations at the time of their initiation and has stood the test of time.
Just four months after Schlather's initiation in December 1984, the chapter members initiated 35-year-old Lloyd Fowler in April 1985. "Lloyd Fowler was a gentleman who was, Papa Delta, like Papa Smurf. He came in after several years in the Navy and he was going back to school," Schlather said.
A Navy veteran who served his country honorably as an aircraft electrician from 1969 to 1981, Fowler studied public administration and obtained a B.A. in criminal justice. There were a lot of older students and military students on campus at the time, so Fowler fit in. For the Delts he was just one of the guys in spite their age difference, but at times his life experience put him in more of a mentor role.
"To some guys he was a father figure. It seemed he stayed on campus as the perpetual student. Later his life got a little bit tougher with several curve balls," Schlather said.
Last year Schlather heard through a network of friends that Fowler's health was deteriorating, and he had fallen on hard times. Fowler was on dialysis and fighting cancer and his air conditioner had stopped working.
"In Florida that's hot," Schlather said. "So, I called a brother who lived nearby and said, 'Just go get an estimate and we'll get this done.' From there, we simply emailed about 15 guys. My brothers from the chapter are my lifelong friends, but now live as far away as Alaska. They all sent checks."
When the air conditioning was repaired Fowler asked how much he owed. "We wouldn't tell him who did it, he just knew his Delt brothers did it for him," Schlather said.
Fowler passed away in March 2021, but the brothers take solace in knowing he was more comfortable at his Florida home as he fought a hard battle.
The camaraderie and support demonstrate by this small group of brothers comes as no surprise. While the Zeta Iota Chapter has not been active on campus since 1999, alumni continue to hold reunions. "We'll go to bed earlier and we'll drink a lot less than we did back in our twenties, but we still have a lot of good friendships, and we go to watch the Argonauts play football," Schlather said. "The relationships and the friendships developed in college are still strong and fulfilling. "In college you make business contacts and friends that you will have all your life. And they're going to take different paths, but at the base of that tree you still have a group of individuals who you agreed with for various reasons and those guys have stayed my lifelong friends."