Are you up for the Challenge?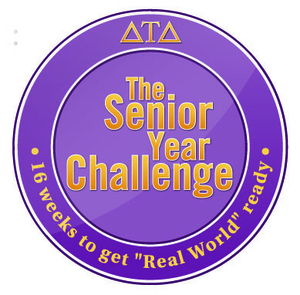 Have you been fitted for a suit? Created a personal budget? Changed the oil in your car? Are you real world-ready?
As you prepare for the life after college, join Delta Tau Delta's personal development program, The Road, to help you navigate the obstacles ahead and get ready for your adventures in the real world.
Throughout the year, undergraduate members are encouraged to take "The Senior Year Challenge". Follow our three undergraduate volunteers as they complete challenges to get them real world-ready. Anthony Jacobsmeyer (Chapman University), Will Logan (University of Tennessee) and Joey Mikac (Ohio State University) will bring you along as they find out what experts say you should be doing to prepare for life after college. All members can participate and are encouraged to share your experiences on the blog.
Check out the first of "The Senior Year Challenge" posts on Monday, Sept. 17.