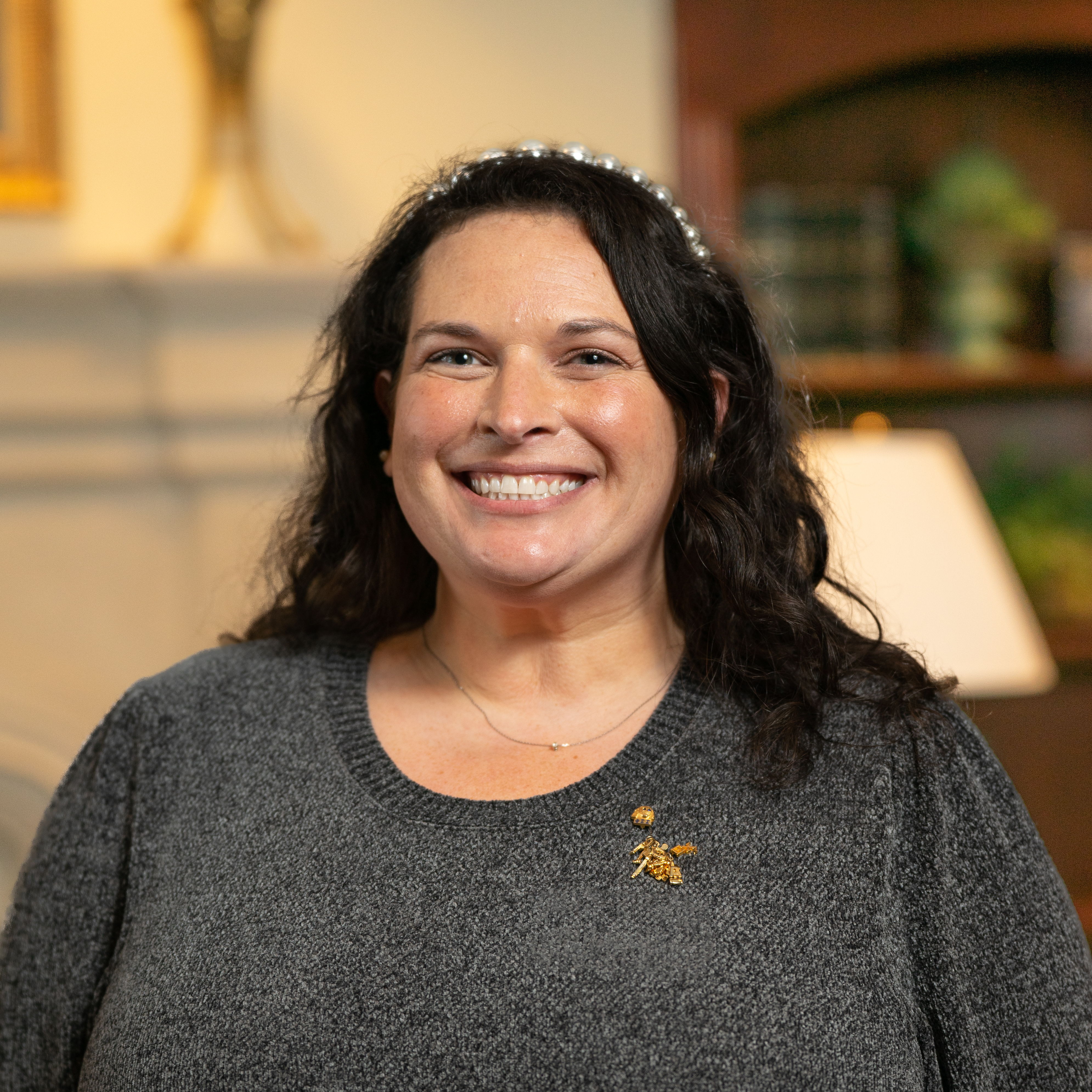 Andrea Fogle
Assistant Director of Volunteer Engagement and Training
Andrea Fogle joined the Delta Tau Delta staff in November of 2022. She recruits volunteers, trains advisors and creates resources and educational materials to ensure Delt volunteers are living lives of excellence and leading Delta Tau Delta undergraduates to become successful men.
She graduated from Indiana University Southeast, where she joined Phi Sigma Sigma Fraternity and discovered her passion for student affairs and the fraternity world. She has been an international volunteer with Phi Sigma Sigma for more than fifteen years and advises collegiate chapters at Indiana University Southeast and the University of Findlay.
She lives in New Albany, Indiana with her husband, Nathan and their Midland Painted Turtle, Lucy.
Andrea is an avid traveler and enjoys attending concerts, watching movies and beating her husband at Tetris.
She loves meeting new people, so feel free to reach out to say 'hi' on LinkedIn, a text or an e-mail!
Get in Touch
Phone Ext: 317-318-3296
Assistant Director of Volunteer Engagement and Training Responsibilities
Manage future volunteer prospect database; recruit, vet, onboard, and place volunteers as chapter volunteers in each undergraduate chapter/colony; support volunteer renewal process for all Fraternity volunteers and assist with the creation and distribution of educational resources for volunteers.