Alumnus Assists Recovering Veterans, Helped Launch Frontline Teletherapy
Dail Blake (Baker University, 1989) went on to earn an MBA at Baker, then moved into various roles until finding his perfect fit as the senior vice president of Country Club Bank Wealth Solutions, where he has worked since 2002.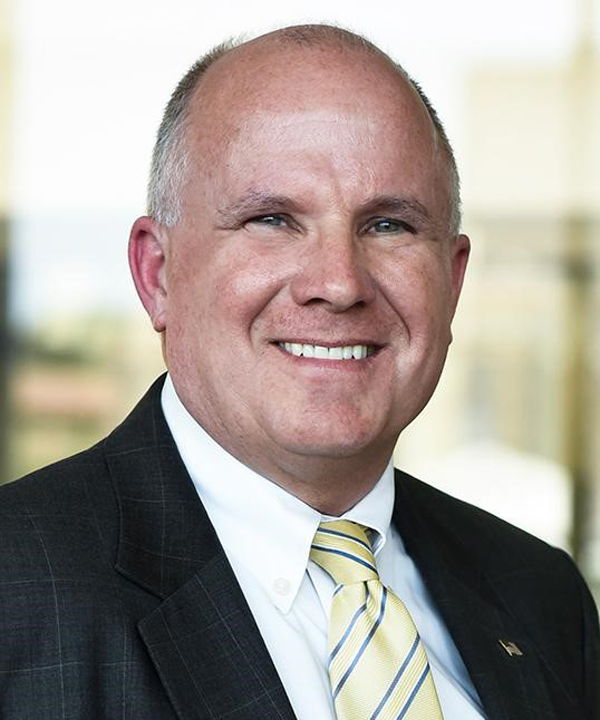 In 2011, the values he found at Baker and through the Fraternity came into play in a major way.
"Clients of mine lost their son, Spencer C. Duncan when his U.S. Army Chinook was shot down August 6, 2011, in Wardak Province, Afghanistan," he said. "The 30 American men on board the aircraft and one military working dog all perished. This was the single-day largest loss of life in the Afghan conflict."

Following their loss, the Duncans started the Spencer C. Duncan Make It Count Foundation and held a 5K race to fund the foundation. They looked to Blake for help, and he had the experience.

"My first job out of Baker was working for the Boy Scouts raising money, and I had served on a couple other boards and service organizations between then and now," he said. "With the Spencer C. Duncan Make It Count Foundation, Inc., we provided the start-up funding for the first cohort of the program, then known as Warriors' Hope."

Blake served as the president of the Spencer C. Duncan Make It Count Foundation for four years, ending his term in December of 2018. But his work didn't end there. The Warriors' Hope program, now known as The Battle Within, asked him to serve as its board president.1
The Battle Within, a 501(c)(3) non-profit organization, is a community of veterans, first responders, and community leaders. Together, they host a five-day program to heal the effects of PTSD and provide continued support including family support, continuing education classes, community-building events and a commitment to service.
"It's all holistic healing and giving people tools to heal themselves," Blake said. "The program acts like a cast on a broken leg. The cast doesn't do anything to help. It holds a safe place for the healing to occur."
Nearly 500 participants have gone through the program. During the shutdown in March, The Battle Within faced a long line of people seeking help. With 50 percent of those who enter the program having already made an attempt on their life, a quick response was necessary during this difficult time. Leaders fast-tracked an idea they thought they might try to execute in a few years and launched a teletherapy program on April 1 with nearly 60 clinicians in the network, all of whom are trauma-informed. Like the weeklong in-person cohorts, there is no charge to the participant.
"Having therapists who are trauma-informed and can bring in tools to help individuals heal is, is really important," said Blake. This frontline therapy has participants in 16 states and Puerto Rico, including nurses, police and firefighters, some of whom may also be veterans.
"The people that come through the program do a lot of work to bring themselves to recovery and healing from PTSD," he said. "They are so grateful for the opportunity, and they will thank me for saving their lives. I haven't saved anyone's life, just been a part of a much larger group of people to help make this program available. But the emotion they share with me when they say that is pretty priceless. Hearing these things drives me to work harder."
Blake has been honored to work with a foundation that does exactly what he learned through his undergraduate and graduate experience: serving his community.
In November 2020 Blake was honored with a Guardian Award from the St. Michael's Veterans Center in Kansas City.