Alumni Spotlight | Will Logan, University of Tennessee
The men of Delta Tau Delta come to the Fraternity for different reasons. For Will Logan, the stability of the fraternal bond was a big motivation in his decision to pledge.
Will attended high school in Kentucky, but growing up he moved every two or three years because of his father's job. He made a decision to attend the University of Tennessee, and was the first person from his high school to go out of state for college. His four years at Tennessee marked the longest time he had stayed in one place at that point.
While at Tennessee, Will pledged the Delta Delta Chapter of Delta Tau Delta. "It made my entire college experience what it was," said Will. He also calls his decision to pledge, "The most valuable thing I did in school. I wouldn't have been as successful in college without it."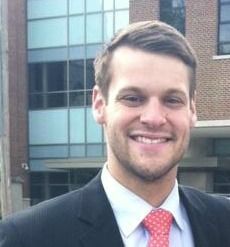 One thing Will wished for while a student was more involvement in chapter events from alumni. For that reason, Will served as a chapter advisor at Vanderbilt after graduation. He sees the value of alumni investing their time in the young men of Delta Tau Delta, and hopes more will do the same.

Today Will and his wife reside in Pensacola, Florida. Will works for Pepsi Co. – Frito Lay, and is active in serving with the American Cancer Society and their Relay for Life, where his wife is employed. There are no Delta Tau Delta chapters within three hours of the Logans, but Will continues to show his support for the Fraternity by financially supporting the Delta Tau Delta Foundation.
When you support the Delta Tau Delta Foundation, you are supporting young men like Will, who have found in Delta Tau Delta a valuable and life-changing experience. Your donation can be the spark that will allow the next generation of difference makers to rise. Pledge your support today to the educational programs and leadership training that will help us create men of excellence.