Alumni Spotlight | Jackson Vaught, Vanderbilt University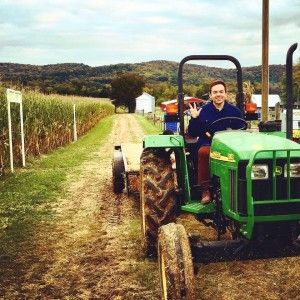 Jackson Vaught (Vanderbilt University, 2016) has an interest in business that goes back to childhood. As an 11-year-old growing up on a farm in Milton, Tennessee, Jackson and his brother started a corn maze and pumpkin patch as a way to make their own money.
This creative business venture lasted for more than ten years and taught Vaught alot about managing people and allocating resources. It also gave him an opportunity to serve others, as much of the proceeds from this business were donated to charity.

Vaught applied this same work ethic to his education. He was valedictorian of his high school class and received a full tuition scholarship to Vanderbilt. While at Vanderbilt, he served as a resident advisor, speaker of the senate for undergrads, and studied abroad in France.
Vanderbilt has a very active Greek community, and Vaught was eager to take part. However, when he participated in recruitment, he didn't find a chapter that clicked. However, Delta Tau Delta was working with a group of Founding Fathers to establish a colony at Vanderbilt. This event would turn out to be life-changing for Jackson.
In the fall of 2012, Founding Father Daniel Hogue invited Jackson out to lunch. The two hours they spent together made a huge impact, and Jackson came away with a new appreciation for Delta Tau Delta. He was impressed with the Fraternity's values of truth, courage, faith, and power, and thought this organization might be something different than what he had experienced in the past.
Vaguht took time during winter break to consider what Daniel had shared with him, and in January of 2013 he made the decision to join the first new member class at Vanderbilt. Jackson has served as Recruitment Chair for two terms, and as the vice president of member development.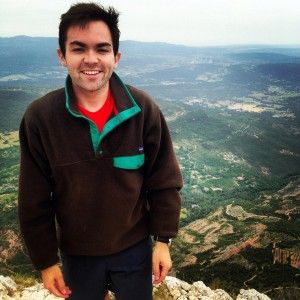 Jackson has also attended the Ignite, the Fraternity's premier leadership experience. He says the experience gave him time for personal introspection. He was able to reflect on his personal goals, and how the Fraternity could help him achieve those goals. Jackson was the recipient of the Most Outstanding Senior at Vanderbilt award, and he credits his experiences with Delta Tau Delta as a significant factor in his success thus far.
Jackson will be heading to New York City to work for UBS, and has plans to earn a graduate degree one day. His ultimate goal is to do work that has a global impact.

Vaught is just one example of how Delta Tau Delta shapes young men and prepares them to be world-changing leaders who will affect the future. The Delta Tau Delta Foundation works to support and educate these young men, so they can take our values of truth, courage, faith, and power into the next generation.