A World Through a Different Set of Eyes
David Sullivan's career changed direction within a few months of starting his first job after college. A marketing major with a corporate communication minor, Sullivan graduated from Baylor University in 2000 with a business degree and snagged a job with a software company. He was laid off just four months later.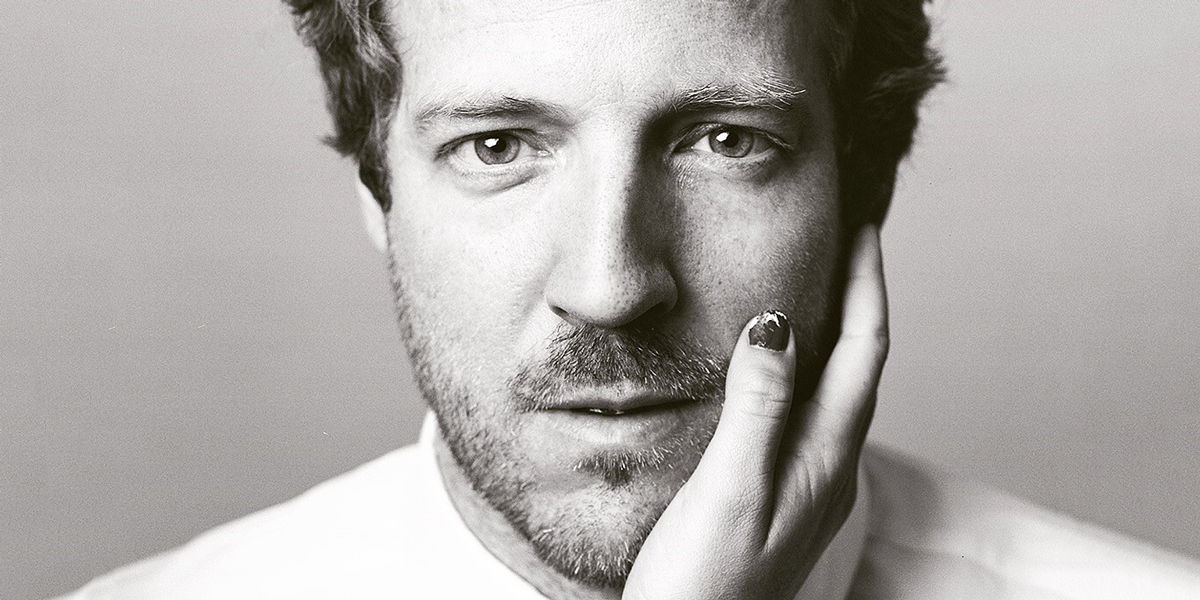 While severance pay and unemployment kept him afloat, facing the job loss gave Sullivan the opportunity to evaluate what made him happiest. As he reflected on how much he'd enjoyed a college acting class he had a head shot taken and mailed to agents and casting directors.
In his second audition, he read for filmmaker Shane Carruth, a writer with plans to direct an independent film. Not knowing that more than 150 men had already auditioned for the role, Sullivan signed on to work with Carruth.
Together they produced and starred in a bare-bones movie, with $7,000 on Carruth's credit card for the film budget. They took just over a month to shoot, built their own props, secured locations and shot the film.
Carruth moved on to editing and Sullivan took a job with AT&T Wireless. They lost contact for two years, reconnected and lost touch again.
It seemed their project was fated never to see the light of day. Then in the fall of 2003, Carruth told Sullivan their film, "Primer," was selected for the Sundance Film Festival.
Sullivan took six days off to go to Park City, Utah for the festival with his brother and two best friends, Dave Pierce (Baylor University, 2000) and Jason Henderson (Baylor University, 2000).
Though he was the lead actor in one of the 16 films at the festival, Sullivan felt like an outsider. "We didn't have any stars in this movie. We didn't have any big agents attached to it. We didn't have any Hollywood people attached to it at all. We were just two guys from Texas who wanted to tell this cool story," said Sullivan.
Since Sullivan didn't have an invitation to the awards ceremony, officials steered him to an overflow seating area. He knew the film would win one of the science awards, the film had won the Alfred P. Sloan Award, but winning the grand prize wasn't even in the back of his mind.
When they announced "Primer" as the winner of the Grand Jury Prize, Sullivan recalls shooting out of his seat and running to the stage. He let everything sink in for the next six hours, and when he woke up on Sunday he faced a humbling reality.
"We won Sundance and I went back to work at AT&T," said Sullivan.
He stayed at that job for the next year, eventually moving to Los Angeles to pursue acting. He burned through his savings before he found film work. He began classes at an acting studio and then started teaching classes. Every few years he contemplated moving home. "Every time I talked to my dad, he'd say, 'You know your brother can you get you on at the bank," said Sullivan. In time, television and film roles arrived.
Sullivan perseveres with the same humble sense of confidence he found when he joined the Baylor football team as a walk-on and earned a spot as a kicker. In that same year at Baylor, he got to know the Delts on campus and joined the Fraternity.
"It was one of the best decisions that I made in college. At the time you don't think about the impact that a fraternity is going to have on you. It just proved to be such a valuable experience for me. I ended up holding a leadership position. I was a brotherhood chairman. I got to organize events. I worked closely with all the chairs. I was active for all four years. We raised a lot of money for the homeless in Waco. We were active in Habitat for Humanity," Sullivan said
Sullivan is proud of his fraternity experience and grateful for the support he found among his brothers.
"Anytime you feel well-supported in whatever it is you're doing, it gives you freedom to take risks. One of the risks I took was taking the acting class early on at Baylor. Growing up as an athlete, a guy who was big into sports, and then deciding to tend to that softer side, the artistic side, was a risk," he said.
He took the class and liked the notion of playing pretend. "The idea of stepping into the shoes of someone other than myself and seeing a world through a different set of eyes, I loved it," Sullivan said.
Since "Primer," he has made appearances on many television series and had a role in Academy Award Best Picture winner "Argo."
"If you really love something, and you find a way to do it as much as you can, eventually you'll get paid to do it," said Sullivan.
And Sullivan has found a way.
David Sullivan (Baylor University, 2000)
Sullivan has appeared in several television shows including Justified," "Boston Legal," "Criminal Minds," "New Girl," all of the "CSI" series and he plays Dennis opposite Will Arnett in the Netflix original series "Flaked," which premiered in 2016. He can be seen opposite Amy Adams in "Sharp Objects" in June 2018 on HBO. He is also recurring in the period drama, "The Son," which he stars in with Pierce Brosnan on AMC.
His credits also include Oscar Winner, "Argo." Sundance winner, "Primer" and numerous other films and television shows.