A True Focus on Leadership
"Ignite was spending quality time with my brothers and truly focusing on how I could become a better leader," said Jarred Bierbrauer (Oregon State University, 2021). "Through tons of fun activities, I worked with the guys to help improve skills such as teamwork and management while also learning about the Fraternity's values. It was a truly amazing experience, and I learned so much about becoming a proper leader."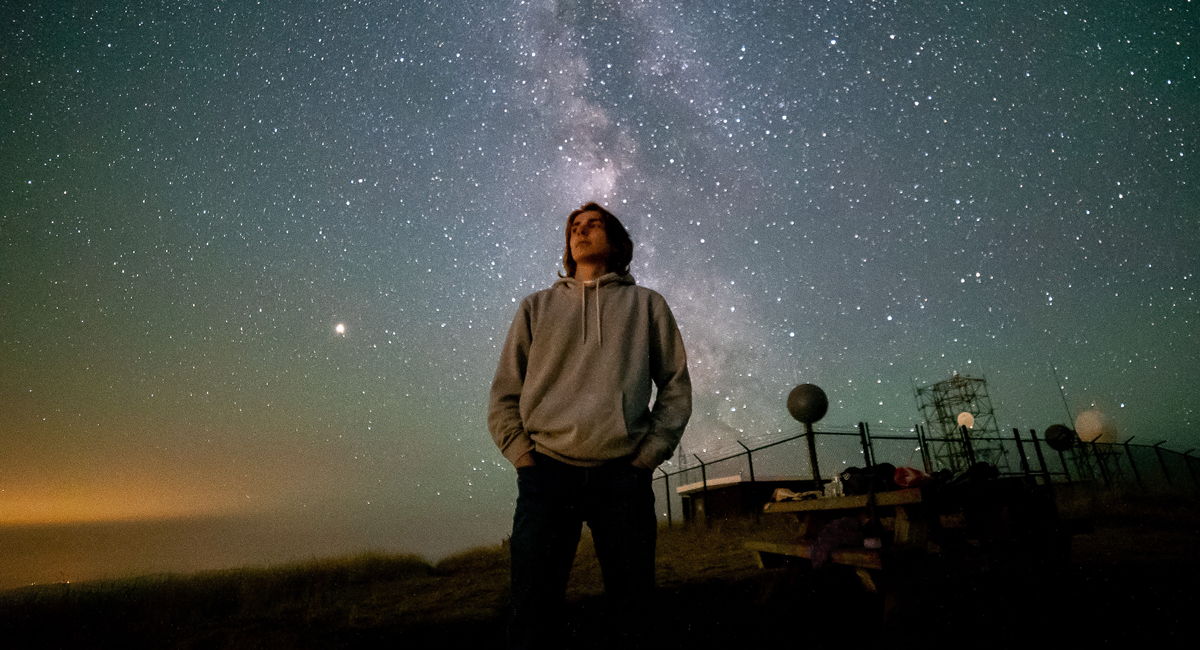 Just last fall Bierbrauer decided to join Delta Tau Delta because he felt it would guide him to opportunities for success. He found the brothers to be a family away from home. On campus, he also became a sports reporter for the campus media organization and joined the Environmental Sciences Club. He is affiliated with the Diversity and Cultural Engagement program and OSU Athletics.
He heard chapter brothers talk about the Fraternity's Ignite leadership experience, so when the time came to register, he knew he should sign up.
"New members should absolutely attend Ignite. Not only does it improve leadership qualities within the Fraternity, but in life in general," said Bierbrauer. "It was amazing to meet brothers from different universities and states. I learned so much about myself and the Fraternity that I think any member considering an officer position should attend Ignite."
"One thing that surprised me during Ignite was how much fun it was. I didn't know what to expect at first, but it wasn't your typical leadership event. Everyone was laughing and having a good time, plus it was very interactive and engaging," said Bierbrauer.
Bierbrauer said one of the best things he learned was how to be a leader in the Fraternity. "Understanding the Central Office, getting an in-depth look at the history and culture of the Fraternity, examining the details of our Rituals, these were all amazing pieces of knowledge that I will keep for the rest of my life."
"Ignite is a chance for alumni to see students think critically," said Delta Lambda Chapter Advisor Jason Feiner (Bradley University, 1997) who served as a facilitator at the summer Ignite program. "It was cool to see students have those 'ah-ha moments' throughout the weekend. I saw Jarred have that epiphany while we discussed leadership development in relation to the Rite of Iris, and his enthusiasm was contagious throughout the entire group. I have no doubt that he will be a successful chapter leader in the future."
Though Bierbrauer claims his college decision was practically a coin-flip between Oregon State University and the University of Oregon, he chose OSU for its advanced science program. "I wanted to challenge myself," he said. He is working toward a major in environmental sciences with a minor in applied journalism while exploring career options as an environmental scientist.
However, Bierbrauer, who is the sports chief of Oregon State's media organization, said he wouldn't turn down a reporting job with ESPN!
Undergraduates: To learn more about Ignite programs offered this fall in Pennsylvania (Oct. 5-7), Ohio (Oct. 19-21) and Georgia (Nov. 16-18)

Ignite
Alumni: Looking for an opportunity to volunteer? Learn more about serving as a facilitator.