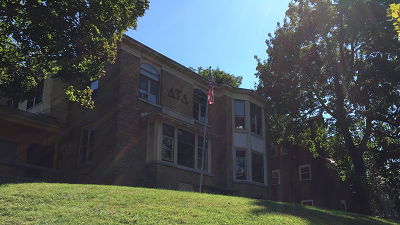 At this time last year, to say the shelter at Syracuse University was rough around the edges was a mild understatement. But today, because of the members of the re-established Gamma Omicron House Corporation and their leap of faith to put their trust in the undergraduates at Syracuse, the Gamma Omicron Chapter is back on the path to excellence, starting with a freshly-renovated shelter on Walnut Avenue
The Gamma Omicron Shelter existed in a state of disrepair for several years until the original procurers of the residence, who now make up the current house corporation, stepped in to bring the Syracuse chapter to its original level of excellence. The house corporation grabbed the financial reigns, hired an experienced property manager, and set in motion plans to complete a summer shelter revamp. Updates to the shelter include refinished hardwood floors, a fresh coat of paint, new dining room tables and chairs and a renovated kitchen that is now used by a professional chef five days a week to prepare meals for the undergraduate members.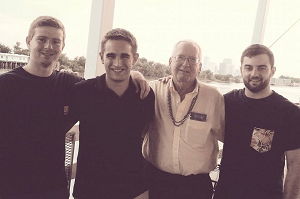 "It's really been incredible," said Josh Kriesberg, president of the Gamma Omicron Chapter. "We as a brotherhood are just so thankful."
While the physical infrastructure of the shelter received a remodel, the membership itself is in the midst of a culture shift to a brotherhood that better respects the shelter. The current mindset of the chapter leadership in combination with the mended relationship with the house corporation has righted the ship of Gamma Omicron. Though the chapter has far to go and will always aim to improve, Kriesberg has high hopes for the Delts of Syracuse.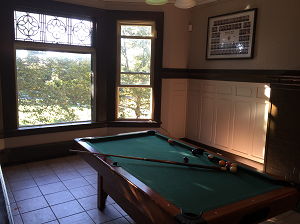 The culture shift, while in its infancy still, is already evident in the current membership attitude toward the shelter. "The way it feels and the energy around the house is that we've turned a corner and we've been given an opportunity," said Kriesberg on how the chapter mentality is palpably altered.
Kriesberg intends to remind the chapter often of where it's been, where it is now, and how far it still must go. He preaches self-empowerment and accountability during chapter meetings to instill a sense of shelter pride, which he hopes will stem any inkling of returning to the ways of old.
"In terms of how people view this space, it's night and day compared to what it was then and what it is now," said Kriesberg on the respect and pride members now have for their home. "To see the culture shift in such a short amount of time has been incredible, and that's not to say we don't still have work to do, but we've been given a second life. We're not going to take it for granted."