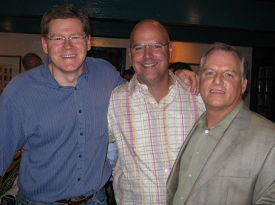 Every other year for nearly 15 years, the Beta Kappa alumni who graduated in the early- and mid-eighties gather in Denver to catch a university football game, swap stories, and revel in the camaraderie of Delta Tau Delta brotherhood. It is this sense of life-long brotherhood which has seen the biennial gathering grow from 10 Beta Kappa alumni reuniting that first year 15 years ago to nearly 60 men scheduled to attend this coming November.
The organizer of the Beta Kappa alumni group is Xerxes Bhote (University of Colorado, 1980), who organizes the entire weekend's festivities, including the football game, a dinner the evening prior, and the hotel room block. The event's attendee list expanded once Bhote urged his 10 closest brothers to reach out to 10 of their closest brothers, snowballing into the successful event it is today. His database of Beta Kappa alumni contact information has grown from a modest 20 names to nearly 225 names.
"We've created quite a network," said Bhote. "But I wouldn't call it a reunion, it's more of a regular gather of the fraternity brothers to exchange stories and check in on the families and see how everyone is doing."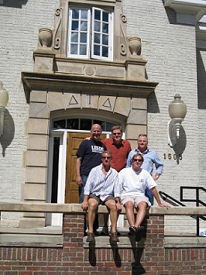 The gathering's roster of attendees includes many successful professionals in the fields of finance, business and technology traveling in from London, California, Connecticut, Chicago, New York, Florida, Texas and more. But according to Bhote, professional accomplishments and success stories are secondary matters during the Beta Kappa alumni gatherings.
"It's not about what you've done or what you've accomplished," explained Bhote. "You show up in jeans and a T-shirt and you care about each other."
In addition to caring about their fellow Beta Kappa brothers, they also remember those whom they've lost over the years, and in one instance, managed to raise a sizable amount to donate to the family of a fallen brother. "People step up to the plate, and you'd be amazed at the response of these men," said Xerxes.
When asked what drew him to Delta Tau Delta as an undergraduate, Bhote responded, "The group of men I met was the best group of men I could have chosen. And here we are 35 years later and I can say the same thing."