A Focus on Human Connections
Bilal Jawed (Wabash College, 2017) set his sights high to achieve the most he could in his college career. As one of two commencement speakers last spring, Jawed encouraged his classmates to stay involved and work toward making human connections to solve life's problems.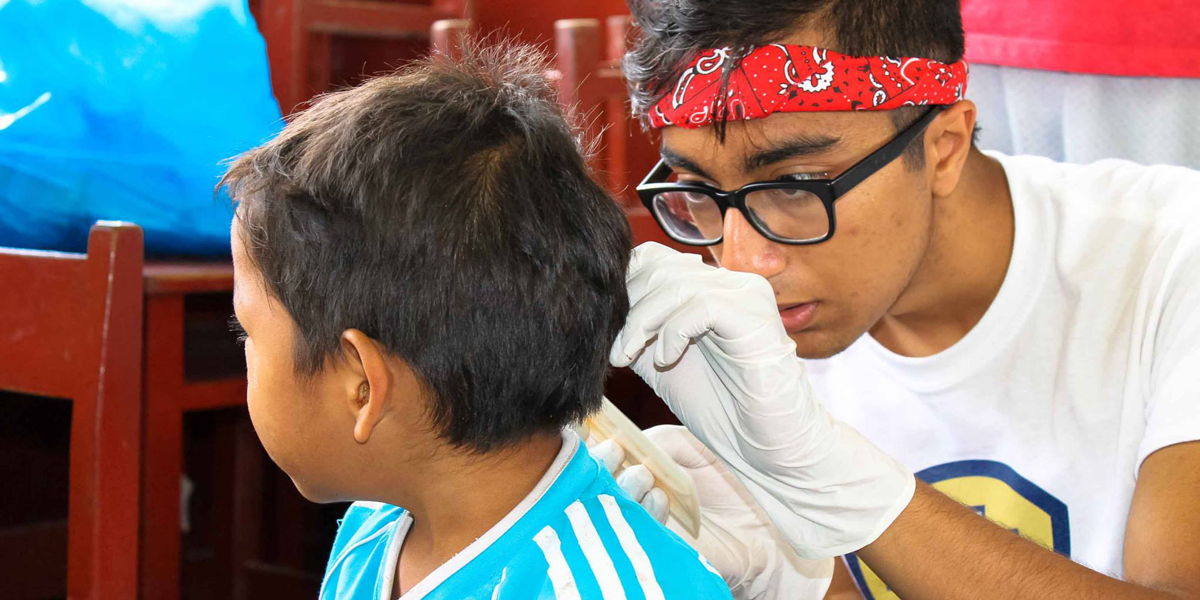 A member of the Global Health Initiative at Wabash, Jawed earned recognition as a Global Health Fellow for outstanding work in the global health field. Through this organization, Jawed traveled to both Peru and Uganda to work in the medical field. He credits the global health program for making both trips possible. He found out about the Uganda trip through an alumnus of the program and the Peru trip during his time working in the program.
"Being a part of this organization and taking these trips have changed my entire career outlook," Jawed said, "I want to fill roles and make new ones in the global health industry."
Jawed made an impact on his campus in another area where meaningful human connections are essential as a founding member of the Mental Health Concerns Committee. This organization was created to bring mental health conversations to the forefront and de-stigmatize the need for mental health awareness.
The main challenge Jawed faced when trying to get the committee on its feet was getting people fully on board with what they intended to do. While several campus entities had similar goals, the committee worked to bring together faculty, administration and campus organizations to consolidate work toward mental health well-being awareness.
"Mental health and suicide was a sensitive subject on our campus, but we wanted people to feel like they could have a safe place to talk about it," Jawed said. He found it rewarding to be a part of the mental health deliberation where discussion provided an opportunity to address the issue proactively.
Jawed is also a founding father of the Beta Psi Chapter. Upon joining the Fraternity, he worked to bridge the gap between students who are and are not involved in Greek life.
"I appreciate having my brothers to bounce all of my ideas off," Jawed said, "They always offered an overwhelming amount of support."
Whether through his work in other countries or on his own campus, Jawed welcomed the opportunity to initiate change and see results. He has learned transferable skills through his leadership roles and he continues to test these skills in his first year as a student at the Indiana University School of Medicine.
"I'm working with people, not diseases," Jawed said, "I'm a different person from all of the things I've done, and they have shaped who I am today."