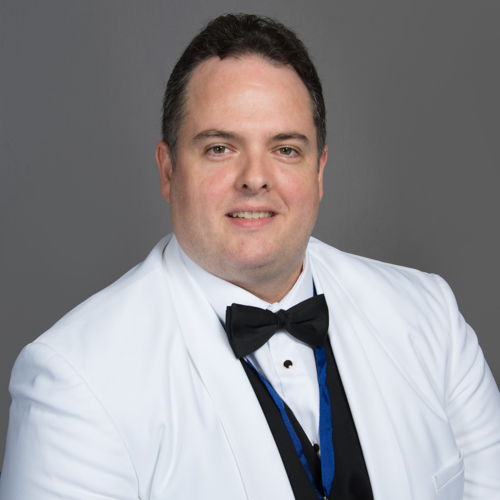 Rosario Palmieri
International Treasurer
Rosario Palmieri was elected treasurer of the Fraternity at the St. Louis Karnea in 2018. He was first elected to the Arch Chapter in 2016 as secretary.
Previously he served as the Chairman of the Arch Chapter's Corporate Governance Committee and as a division vice president for the Washington, D.C. chapters. He served as Southern Division president from 2007 to 2011.

Prior to his election to the Arch Chapter, he served as chapter advisor, assistant advisor, and phonarch. He has served on numerous fraternity committees, task forces and was a past president of the National Capital Alumni Chapter of Delta Tau Delta. He has facilitated workshops at Karneas and division conferences. As an undergraduate, he served the Theta Epsilon Chapter as president and vice president and the campus as IFC president.
Professionally, Palmieri serves as the vice president for labor, legal and regulatory policy at the National Association of Manufacturers in Washington, DC. Rosario previously served in the U.S. House of Representatives on the Committee on Government Reform and Committee on Small Business. A native of Pittsburgh, Pa., he received his B.A. in political science from American University and his J.D., summa cum laude, from American University's Washington College of Law. Palmieri currently resides in Arlington, Virginia.
Get in Touch
Chapter: Theta Epsilon
College: American University
Class of 1999
International Treasurer Responsibilities
Prepare a budget and regular reports on the financial condition of the Fraternity