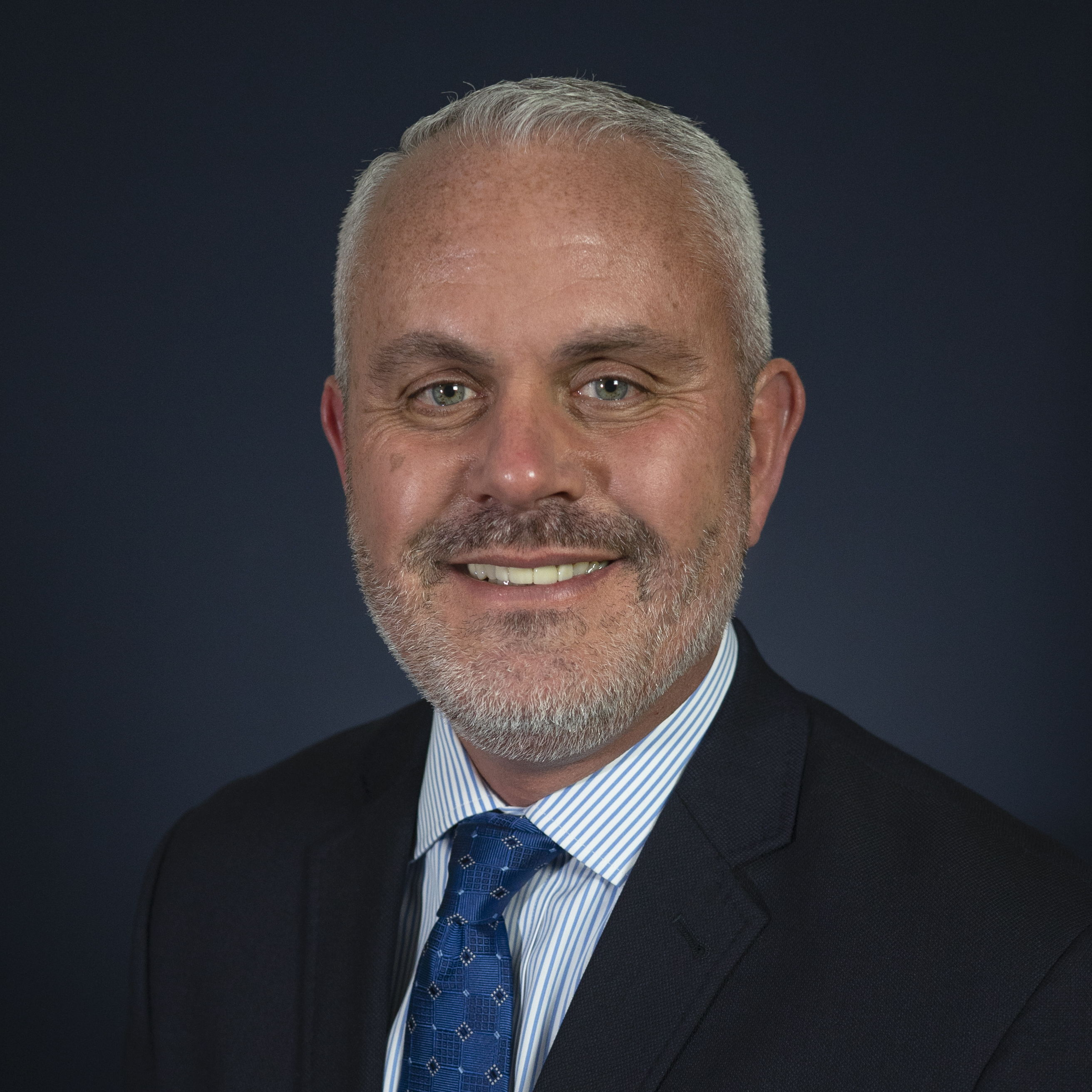 Mark Nichols
Southern Division President
Mark W. Nichols (Kansas State University, 1991) was elected to serve as Southern Division President in February 2019 and he is a member of the Arch Chapter and Committee on Chapters.
Nichols has served as a board member and a member of various committees for the Delta Tau Delta Educational Foundation. He was a division vice president, served as a chapter advisor for chapters at both Tulane University and UCLA and has been a facilitator at division conferences.
Nichols is a Bethany Society member for Lifetime Giving; a long-time Order of the C—member, currently giving at Crown level; a Delta Alpha Kappa Society member for recurring giving; a Heritage Society member for estate giving.
He has participated in Karnea six times and contributed toward Strategic Plan for 2018–2023, focusing on alumni engagement. Nichols is a member of the Delt Pride affinity group, the Technology Joint Task Force and was a member of the Karnea Selection Committee in 2016,
Professionally, Nichols is a sales director with CrossCountry Consulting, a privately held finance and accounting advisory services firm headquartered in Tyson's Corner, Va. He is responsible for demand generation, channel management, and end-to-end services sales across the South – from North Carolina to Florida, and west to Oklahoma and Texas. His current sales territory overlaps most of the Southern Division, making travel for the Fraternity easier. Before his role at CrossCountry, Nichols spent more than 20 years traveling as a professional consultant focused on Global HR Transformation, technology implementations (i.e. – Infor, Lawson, Oracle, PeopleSoft, and more), and corporate human resources/payroll service delivery. Prior to consulting, Nichols held various corporate roles in HR, payroll, and HRIS. Additional professional details can be found on Mark's LinkedIn profile here.
Mark was initiated as a freshman Delt in 1988 and earned his B.S. in business management from Kansas State University in 1991. While a native Washingtonian D.C. and lifelong Redskins fan, Mark has owned property and lived all over the country, including four years spent in Puerto Rico. His primary residence is now in Pensacola, Fla., where he lives with his husband, Mel Stewart, and their dog, Delta.
In addition to his Delt contributions, Mark also gives back civically and professionally through many other organizations including:
• Sunday's Child of Pensacola, Fla.
• Unity Church of Washington, D.C. and Unity Church of Pensacola, Fla.
• Society for Human Resources Management (SHRM), as a member and presenter
• Trustee of three different Family Trusts
• Kansas State University Alumni Association, as a Lifetime Alumni Member and local chapter volunteer
• Alpha Kappa Psi Business Fraternity, as a Lifetime Alumni Member and volunteer
• American Society for Healthcare Human Resources Administration (ASHHRA), affiliated with the American Hospital Association
• American Payroll Association (APA)
Get in Touch
Chapter: Gamma Chi
College: Kansas State University
Class of 1991
Southern Division President Responsibilities
Serve as a member of the Committee on Chapters, keep informed of the condition of the chapters in his respective division and render a written report on the division at each Arch Chapter meeting; appoint chapter advisors.