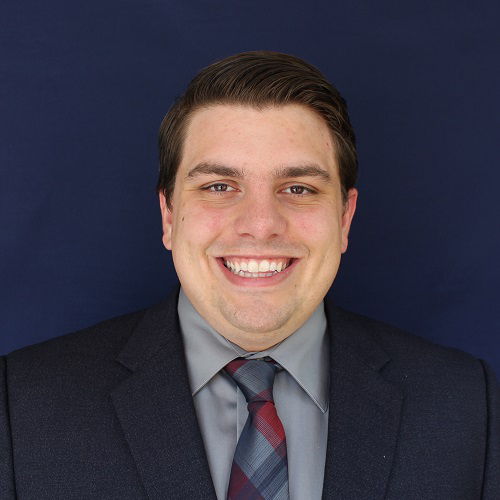 Ken Tubbs
Director of Assessment
Ken Tubbs (John Carroll University, 2011) was appointed as director of assessment in March 2019. His primary responsibilities include serving as the lead director for the organization's analytics efforts, designing, administering and analyzing membership surveys, and supporting the entire Central Office Staff in data evaluation. Since joining the staff in 2014, he has served in many capacities ranging from risk management to chapter consultant support. Tubbs previously served as a chapter leadership consultant during the 2011-2012 academic year, traveling much of the Northern Division.
A native of Columbus, Ohio, Tubbs served as director of risk management, president, guide and IFC president as an undergraduate. He graduated with a degree in Latin language with an emphasis in golden age Roman poetry and a minor in French.
Tubbs completed a master's in education with a focus on higher education administration from Kent State University in May 2014. During his graduate work, he served as chapter advisor of the Iota Iota chapter at John Carroll University. He is currently working toward a master's degree in educational evaluation and measurement from Kent State University. Tubbs currently resides in Cleveland, Ohio. In his free time, he enjoys spending time with his wife, Jillian, exploring the Cleveland food scene, reading about baseball and supporting his favorite teams: Cleveland Indians, Ohio State Buckeyes and Green Bay Packers.
Get in Touch
Phone Ext: 1420
College: John Carroll University
Class of 2011
Director of Assessment Responsibilities
Fraternity Awards and Accreditation Report (FAAR) and surveys.