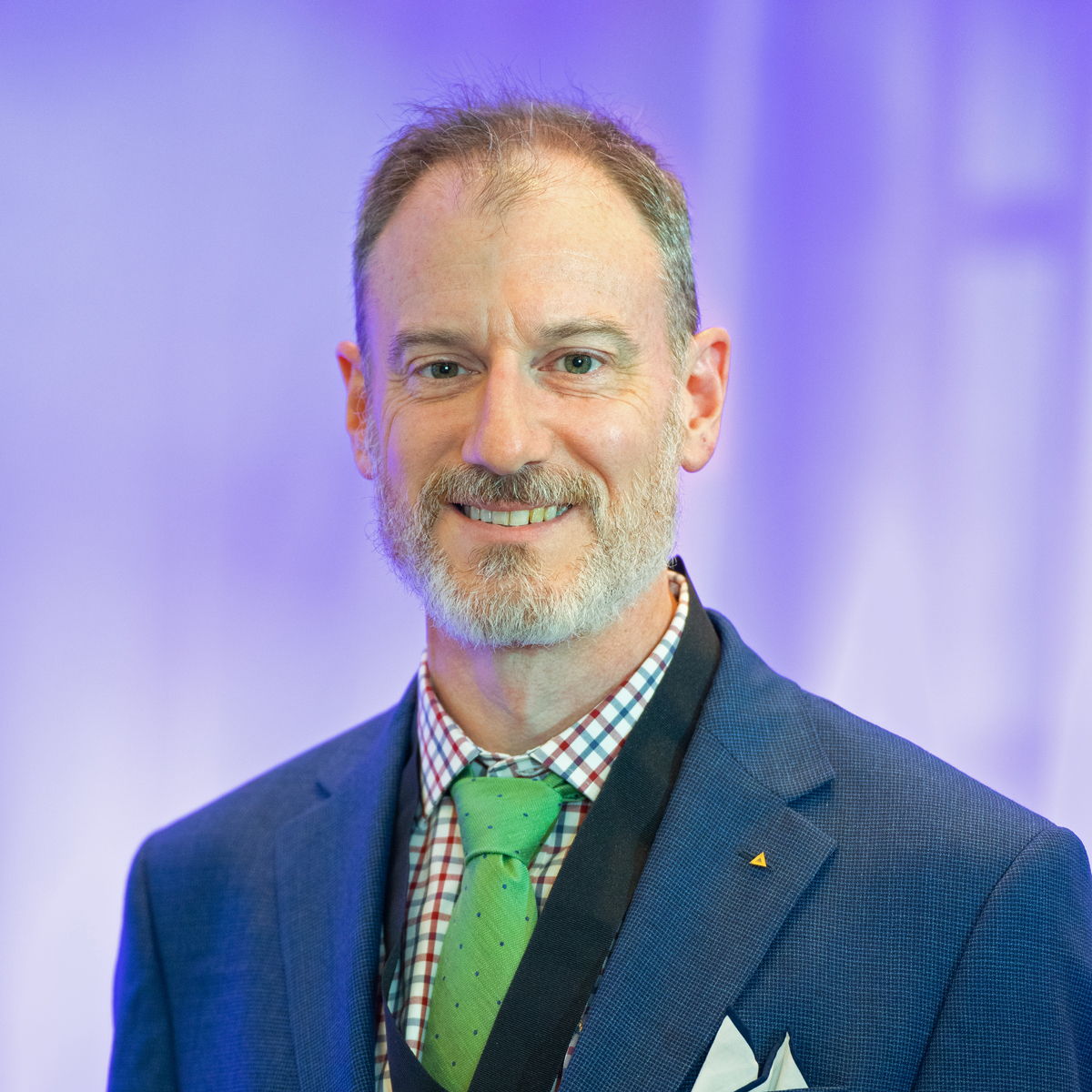 Jeff Pelletier
Northern Division President
Jeff Pelletier was elected to serve as Northern Division president in February 2019. He has volunteered for the Fraternity since 2004, having served as chapter advisor and house corporation secretary for the Beta Phi Chapter at Ohio State for 10 years. He was a division vice president for three Ohio chapters and served as a facilitator at numerous division conferences, as well as Karnea, Presidents and Advisors Retreat, Ignite and The Charge. He has been a FAAR grader and currently serves as a member of the membership review team and the Fraternity's Governance Committee. Pelletier received the William J. Fraering Award in 2012 for his service as a young alumnus and was honored with the Alfred P. Sheriff, III Award in 2016 for his work as a chapter advisor.
Professionally Pelletier is the director of Ohio Union Operations and Events in the Office of Student Life at The Ohio State University. He has been at Ohio State since 2002 when he started as a graduate student in the Ohio Union. He has held a variety of roles in the Office of Student Life, including business operations, Sorority and Fraternity Life, and student organization management.
He earned a bachelor's degree in computer science from Boston College, then spent five years as an active-duty officer in the U.S. Navy, working in the submarine and intelligence communities, and three years supporting Naval Warfare Analysis as a contractor in the Washington D.C. area. He relocated to Columbus to pursue a career in higher education and earned two master's degrees from Ohio State, in higher education and student affairs, as well as business operational excellence.
Throughout his career, Pelletier's passion for service has extended to his professional association, ACUI, in a variety of roles including International Education Council member, regional conference co-chair, regional business manager, and Board of Trustees at-large member. He recently served as the 90th President of the Association from 2017-2018. He has received regional awards for his volunteer service to ACUI and has shared his knowledge and love of college unions at countless regional and annual conferences, professional development programs, and online learning programs.
Jeff and his wife Jen live in Columbus, Ohio, where they enjoy participating in their local curling club, as players, instructors, and volunteers.
Get in Touch
Chapter: Beta Phi
College: Ohio State University
Class of 1994
Northern Division President Responsibilities
Serve as a member of the Committee on Chapters, keep informed of the condition of the chapters in his respective division and render a written report on the division at each Arch Chapter meeting; appoint chapter advisors.