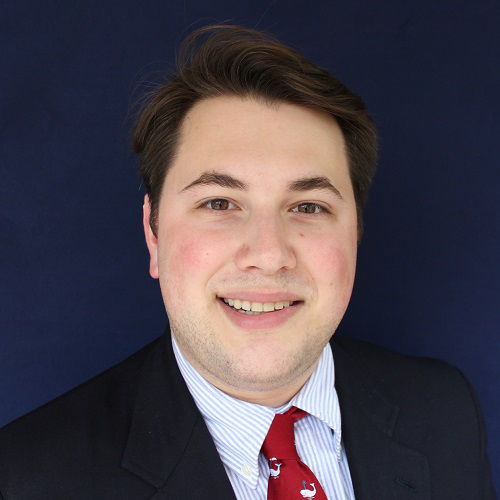 Dylan F. Pyne
Director of Leadership Gifts
Dylan F. Pyne (The George Washington University, 2012) is the Foundation's Director of Leadership Gifts. Based in Westchester, N.Y., he is tasked with managing a portfolio of leadership level donors and prospects with the goal of raising both unrestricted dollars for the organization's Annual Fund and as well as dollars for the Foundation's various restricted funds. As a front-line fundraiser, he is also responsible for identifying and cultivating major and planned gifts. Prior to becoming the Director of Leadership Gifts, Pyne served as one of the Foundation's first Leadership Gifts Officers.
While an undergraduate at The George Washington University, Pyne became a founding father of the Gamma Eta Chapter. During his collegiate years he served two terms as director of risk management and then as secretary. Outside the chapter, he served as chairman of the Marvin Center Governing Board, chairman of the Joint Committee of Faculty and Students, chairman of the Student Life Committee within the Student Association Senate and as a member of the Senior Class Gift Committee.
Prior to joining the Educational Foundation, Pyne served as a Chapter Leadership Consultant for two years traveling primarily the Northern and Eastern Divisions. As an undergraduate he attended the 2011 Sailing Leadership Academy. He has since served as a facilitator for both Ignite and The Charge, as a member of the Fraternity Officer Education and Training Committee and is Treasurer of the Gamma Eta Chapter House Corporation.
In his free time, he volunteers in his local and university community by serving as Secretary of the Edgemont School Foundation and as Immediate Past Chairman of the George Washington University New York Young Alumni Network Board. He also likes watching GW Basketball games, thrifting and playing squash.
Get in Touch
Phone Ext: 1398
College: The George Washington University
Class of 2012