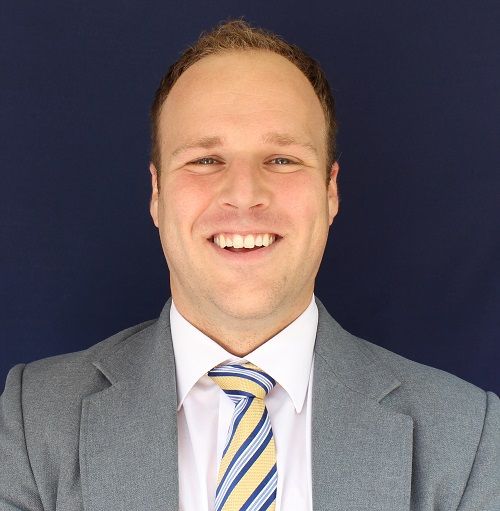 Doug Russell
Director of Chapter Services
Doug Russell became director of chapter services in May 2017 after serving as director of leadership education for two years. He joined the Central Office as the assistant director of leadership development in October 2012. Prior to taking this role, Russell served as a chapter leadership consultant from 2010-2012 academic years, traveling the entire Atlantic Coast.
Russell grew up in Louisville, Ky. As an undergraduate, he was a member of the Epsilon Xi Chapter where he served as director of academic affairs and chapter president. He was also an attendee of the Presidents and Advisors Retreat in 2009. In 2010 He graduated with a Bachelor of Arts in advertising from Western Kentucky University.
Russell is in the process of completing his master's in organizational leadership from Gonzaga University. In his spare time he volunteers with Big Brothers Big Sisters of Central Indiana and serves on the board of JCI Indianapolis, an organization dedicated to connecting young professionals and bettering the city of Indianapolis. His hobbies include traveling and cheering on his hometown Louisville Cardinals, Indianapolis Colts and Cincinnati Reds.
Get in Touch
Phone Ext: 1340
College: Western Kentucky University
Class of 2010
Director of Chapter Services Responsibilities
Support chapters and chapter members, primarily through the chapter consultant program. Works collaboratively with programming, alumni services and growth to ensure the provision of quality services continues to the membership.