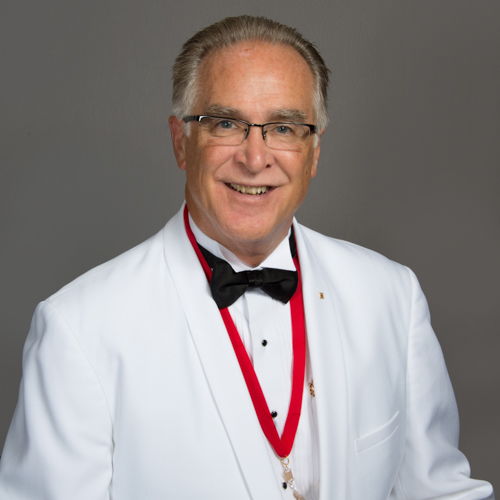 Dan Loving
Western Plains Division President
Dan Loving was elected Western Plains Division President in Dallas in 2015 and again at the 2017 Western Plains Division Conference in Wichita, Kansas. He previously served as division vice president for chapters in Oklahoma, chapter advisor at Delta Chi, house corporation president at Delta Chi, division vice president in north and west Texas, chapter advisor at Epsilon Beta Chapter at Texas Christian University, and chapter advisor at Beta Xi Chapter at Tulane University.
Loving earned a bachelor of science in Radio/TV/Film in 1972 from Oklahoma State University. As an undergraduate he served as pledge class president and recruitment chairman for Delta Chi Chapter.
Professionally, Loving has spent more than 40 years in radio and television in Tulsa, New Orleans, Dallas, and Oklahoma City. He is a member of the Oklahoma Sports Hall of Fame Executive Council and is a voting member annually for the Jim Thorpe Award.
Loving resides in Oklahoma City with his wife, Susan. He has two daughters, Lindsay and Kendall, one son, Andrew, also a Delta Chi Delt, and four grandchildren.
Get in Touch
College: Oklahoma State University
Class of 1972
Western Plains Division President Responsibilities
Serve as a member of the Committee on Chapters, keep informed of the condition of the chapters in his respective division and render a written report on the division at each Arch Chapter meeting; appoint chapter advisors