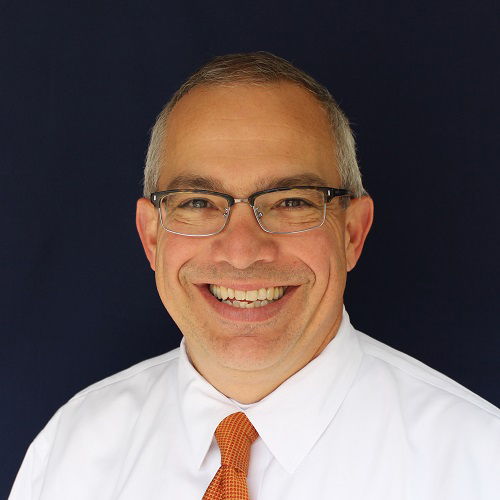 Andy Longo
Director of Fraternity Programs
Andy Longo joined the staff of Delta Tau Delta in 2003 as the director of residential life. In late 2011 he was promoted to director of Fraternity programs.
He is charged with providing strategic management of Fraternity's leadership and educational programs and alumni recruitment and educational programs.
He provides management of Fraternity programming including, but not limited, to Kershner Scholars Program, alcohol education and Fraternity community service projects, specifically JDRF. He is responsible for planning and coordination of all aspects related to division conferences. These items include but are not limited to: curriculum, logistics, organization and management of conference staff support, evaluation and primary contact for division presidents. Longo serves as manager of the Karnea with frontline responsibility for planning, hotel selection, contract negotiations and overall successful implementation of the convention.
In collaboration with the director of business affairs, Longo manages the house corporation loans in the Loyalty Fund and Centennial Fund portfolios. He has primary responsibility for the operations of properties owned by the Delta Tau Delta National Housing Corporation. Longo works to identify any substandard living environments; develop and implement short-and long-term solutions to remedy those situations. In addition, he works with young chapters and colonies to build strategies for acquisition of housing. Finally, he develops educational programming for chapters and house corporations to create awareness for improved housing, risk management practices, and house corporation and property best practices.
A native of Springfield, Ohio, Longo received his bachelor's degree in secondary education from Bowling Green State University. He also holds master's degrees in college student personnel and guidance counseling from Bowling Green State University. Prior to joining the staff, Longo served as interim director of operations and director of chapter services for Lambda Chi Alpha Fraternity. Prior to his work at Lambda Chi Alpha, he served as assistant director, Center for Student Life at the University of Oklahoma advising the Interfraternity Council, Fraternity chapters, and advising various student activities.
Longo is a member of Lambda Chi Alpha, a former first lieutenant in the United States Army Reserve Military Police Corps and is active in his church. Longo and his wife, Lisa, are the parents of high school students, Emma and Michael.
Get in Touch
Phone Ext: 1335
College: Bowling Green State University
Director of Fraternity Programs Responsibilities
Provide strategic management of Fraternity's leadership and educational programs, plan and coordinate all aspects related to Division Conferences and Karnea, primary staff contact for house corporations and housing related questions and concerns. Staff contact for Fraternity's alcohol education program, GreekLifeEDU and national philanthropy JDRF.