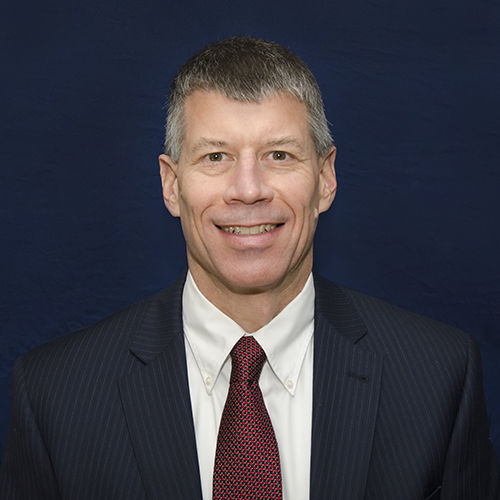 Alan Selking
Vice President of Finance and Operations
Alan Selking joined the Central Office staff as director of business affairs in May 1997. He is a CPA and primarily serves as the chief financial officer of the Fraternity and the National Housing Corporation.
As an undergraduate, Selking was actively involved in the Epsilon Mu Chapter including serving as the accounts receivable treasurer. He graduated from the Honors College of Ball State University with a Bachelor of Science degree in Accounting.
Following graduation, Selking began his professional career with Crowe Chizek & Company (now Crowe LLP), a large regional public accounting firm. Following three and a half years on the audit staff, he left public accounting to work for a rapidly expanding and privately held corporation. Eight years later a sale of that company forced Selking to decide between relocating to Texas and maintaining his roots in Indiana. A life-long Indiana native, he chose to remain in the Indianapolis area. Selking joined the Fraternity's professional staff as its second-ever director of business affairs. He was named vice president of finance and operations in May 2019.
Selking resides in Fishers, Indiana with his wife Susan. They have two grown children and one grandchild.
Get in Touch
Phone Ext: 1337
College: Ball State University
Vice President of Finance and Operations Responsibilities
Financial affairs, liability and property Insurance programs; House Corporations; protected marks